Extra-Curricular
Maria Fidelis invites ambitious and talented students to enter the inaugural Maria Fidelis Essay Competition, sponsored by Costain Skansa Joint Venture. This competition is a chance for students to write a 2000-3000 word essay exploring the environment around them and the many influences that have shaped their lives.
Who can enter?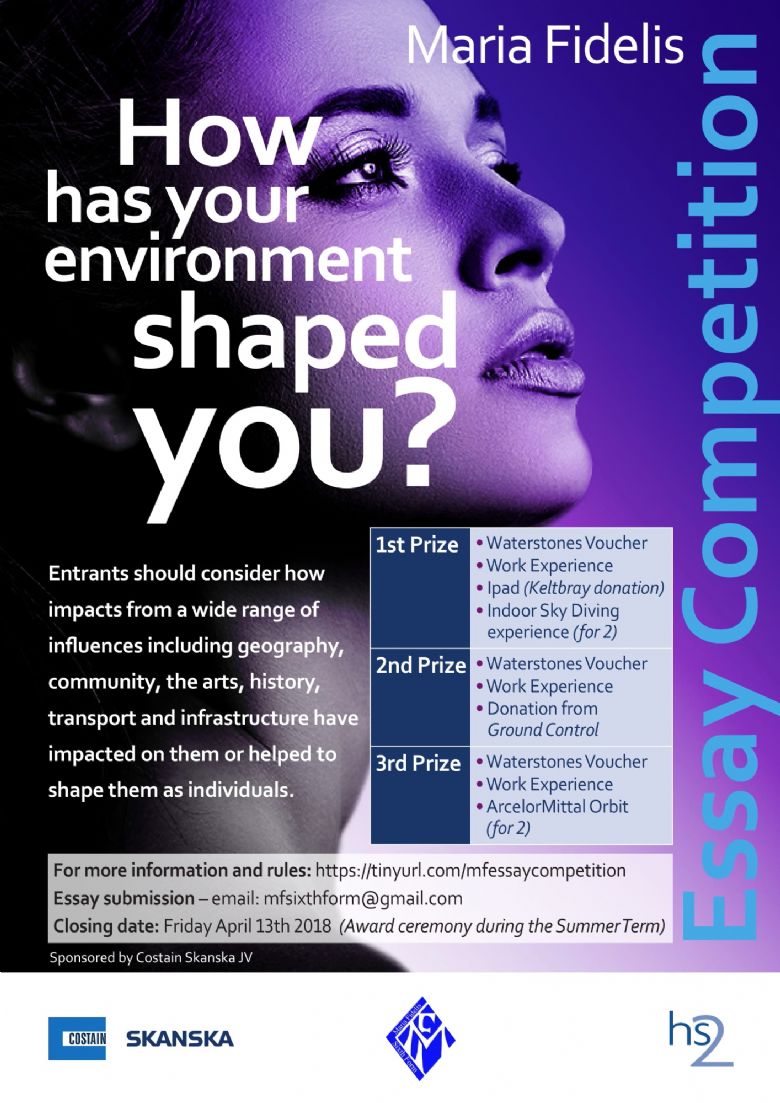 The competition is open to all students in the Camden area.

Prizes
Thanks to the incredible generosity of Costain Skanska Joint Venture, our prizes include:
An iPad
An indoor sky diving experience
Waterstones vouchers
Work experience
More information on either the poster or in the rules.
The shortlist of essays will be assessed by academics from some of London's most elite institutions, the winner being chosen by these academics.
The timetable for activities taking place this term is given below: