The Day of the Dead ​​​​​​​- festival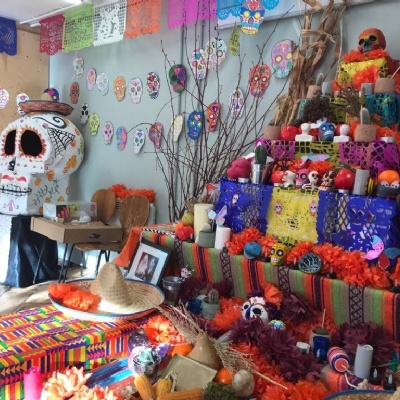 The Day of the Dead was held on Saturday 30th October in the Story Garden and on Ossulston Street.
Our art department contributed to the festival with a stand that displayed work from current and previous art students.
The Mexican holiday is when families welcome back the souls of their deceased relatives for a brief reunion that includes food, drink and celebration.