Silver medalists did us proud!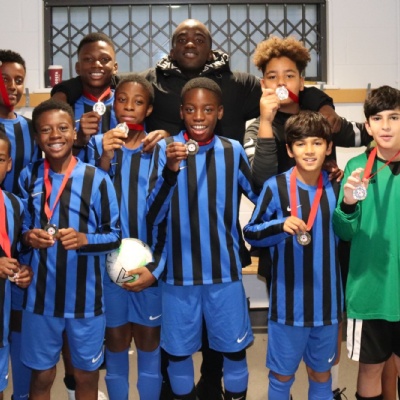 Ten Year 7 boys put us back on the score sheet
On Wednesday 20th October our Year 7 boys took second place at Market Road football.
The Year 7 boys are the first football team from the school to reach the finals. During their debut they played three matches, they won two matches and lost one.
The PE Department is extremely proud of the boys and hope that they continue their drive and passion for your sport in the Camden shield after half term.