Illias Takes Gold!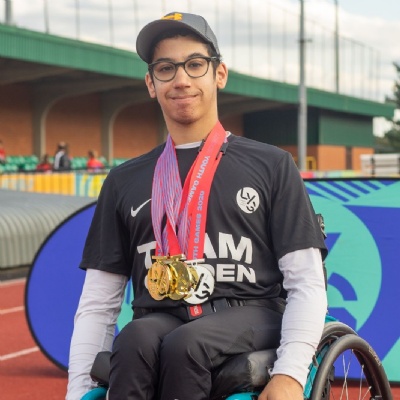 Congratulations to our very own star, Illias, for his achievements in the London Youth Games this year. His participation helped Team Camden win an amazing number of medals. Illias won four medals and struck gold in the 100m and 200m. He obtained silver in the mixed 4 x 100m relay and came in third in the overall medals
Illias said, "I love wheelchair racing because of the thrill and I love going at high speeds. I am inspired by David Weir and train at his club."
The Camden team won a bronze medal in the overall medal table. Illias still has the Silverstone 5km race and the London mini marathon coming up.
Well done on your impressive achievement!
Please enter some content for your news story here.