Year 7 Retreat to Aylesford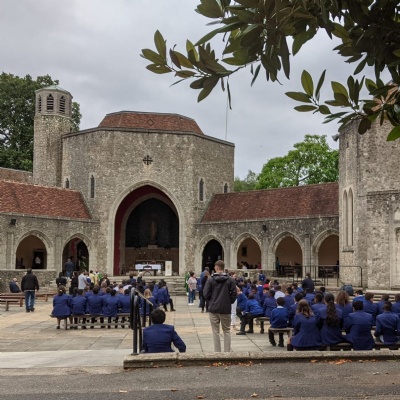 All year 7 students went on retreat to Aylesford today as part of their induction programme at Maria Fidelis. They had a wonderful time, meeting Fr Jed, who told them the story of the friary and answered questions about the history of Aylesford. We then went to mass outdoors and students learnt about the parable of the paralysed man and talked about FCJ values before taking part in a team building exercise. They had to protect an egg, which was to be launched into the air, so they needed to discuss strategies, use their intelligence to think about what resources to use and work together to create the perfect protection for their egg. The students worked excellently together and almost all the eggs survived.
Please enter some content for your news story here.