Maria Fidelis chosen to receive a 'Ghost Soldier'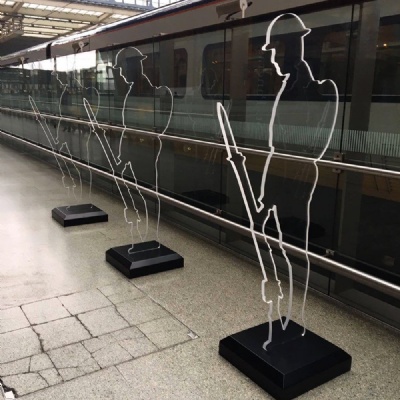 Maria Fidelis has been nominated to receive one of the three ghost soldiers that have been on display at St Pancras Station in memory of the end of World War I.
The statues were commissioned by the charity There But Not There in order to remember all those who have given their lives to serve their country in conflict over the years. Four students represented the school at the handing-over ceremony held at St Pancras Station.