Papal Visit - September 2010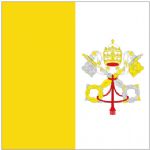 Maria Fidelis Gospel Choir to Sing for His Holiness, Pope Benedict XVI
We are also very privileged and honoured to have been chosen by the Catholic Education Service of England and Wales to sing for His Holiness Pope Benedict XVI during his forthcoming state visit to the UK in September. We will be the only secondary school singing at the education event, The Big Assembly, where we will sing from our own repertoire and lead the congregational singing for the participants; 3,000 young people from schools from across the United Kingdom. As you can imagine this is an amazing and exciting opportunity and also a great responsibility.
We are featured in two more BBC Songs of Praise programmes. The first, a programme celebrating involvement in the Papal visit will be screened next week on 12th September on BBC1 at about 5.20pm. We will also be singing live on Premier Radio in the morning at 10 am frequency 1305, 1332, 1413 MW The second BBC programme will be screened on 17th October for Children in Need. We hope you will be able to watch and listen.
The Papal visit, including The Big Assembly, will be broadcast live by the BBC, ITV and Sky, and will also be live streamed on the papal visit website: http://www.thepapalvisit.org.uk/
It can also be followed using: http://linkinachain.wordpress.com/
The Big Assembly is at 10.15 on Friday 17th September.
We hope you can join us!!