Maria Fidelis Student works with Sir Keir Starmer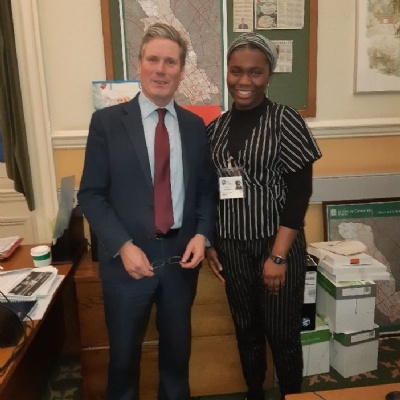 Aieseosa Eweka-Okera was selected to complete a week's work experience in the office of Camden MP, Sir Keir Starmer.
The week began with a tour of parliament followed by an introduction to Sir Keir Starmer and his team and a tour of Parliament. She also met with David Lammy MP for Tottenham, which left her feeling optimistic and confident that MPs truly cared about the people that they had been elected to represent.
In the morning of her third day at Parliament, she was invited to the House of Commons to watch the Prime Minister's question time. Not only did she receive special side gallery seats but she gained a lot of knowledge about the process of exiting the EU which has enabled to understand the complex issues much better.
No comments have been left yet.