Learning from Home
Dear Pupil,
Take a look at the activities arranged for young people in Camden this summer:
Camden Summer University. Bookings for more than 30 free courses in arts, fashion, sport, media, business and life skills are now open for 13 to 19 year olds who live in Camden or attend a local school or youth centre. The programme runs from 27 July to 28 August, with courses taking place either online or in a face-to-face, socially distanced way. To view courses and book places, visit www.cmdn.co.uk
Bloomsbury Football is running holiday courses this summer from 20 July onwards at three venues: Acland Burghley School in Tufnell Park, King's Cross Academy, in the new King's Cross Development, and Castlehaven Pitch, Camden. Due to Government guidance, courses are capped at a reduced maximum capacity and are likely to be oversubscribed. Please visit their website, contact Marcus on 07565 959 951 or at info@bloomsburyfootball.com for all holiday course enquiries.
Youth centres. These are due to reopen during the summer and a programme of activities, run by Council youth centres, local sports clubs and voluntary youth and play projects, will be published before the end of term on the Camden Rise website: www.camdenrise.co.uk/things-to-do
Play schemes. Play centres in Camden are preparing to welcome children aged four to 12 on site when the school holiday begins. Most providers plan to open from 27 July to 21 August, though places are limited and children with disabilities, those in need and children of critical workers are being given priority. Visit www.camden.gov.uk/play
Through Camden Learning, CoachBright will be offering 10 to 12 KS4 pupils, from each school the opportunity to receive one-to-one tutoring in either English or maths for four sessions in order to support pupils to fill in gaps they may have due to school closures. This can be done by setting up a meeting through Calendly here.
Eco Cook-up Competition. Calling all young chefs - come up with a creative, eco-friendly recipe in Camden's Eco Cook-up Competition, run by the Council with Think & Do Camden and Camden Climate Change Alliance. Your winning entry could end up on the school canteen menu. See flyer attached or find more and entering here: www.thinkanddocamden.org.uk/eco-cook-up-competition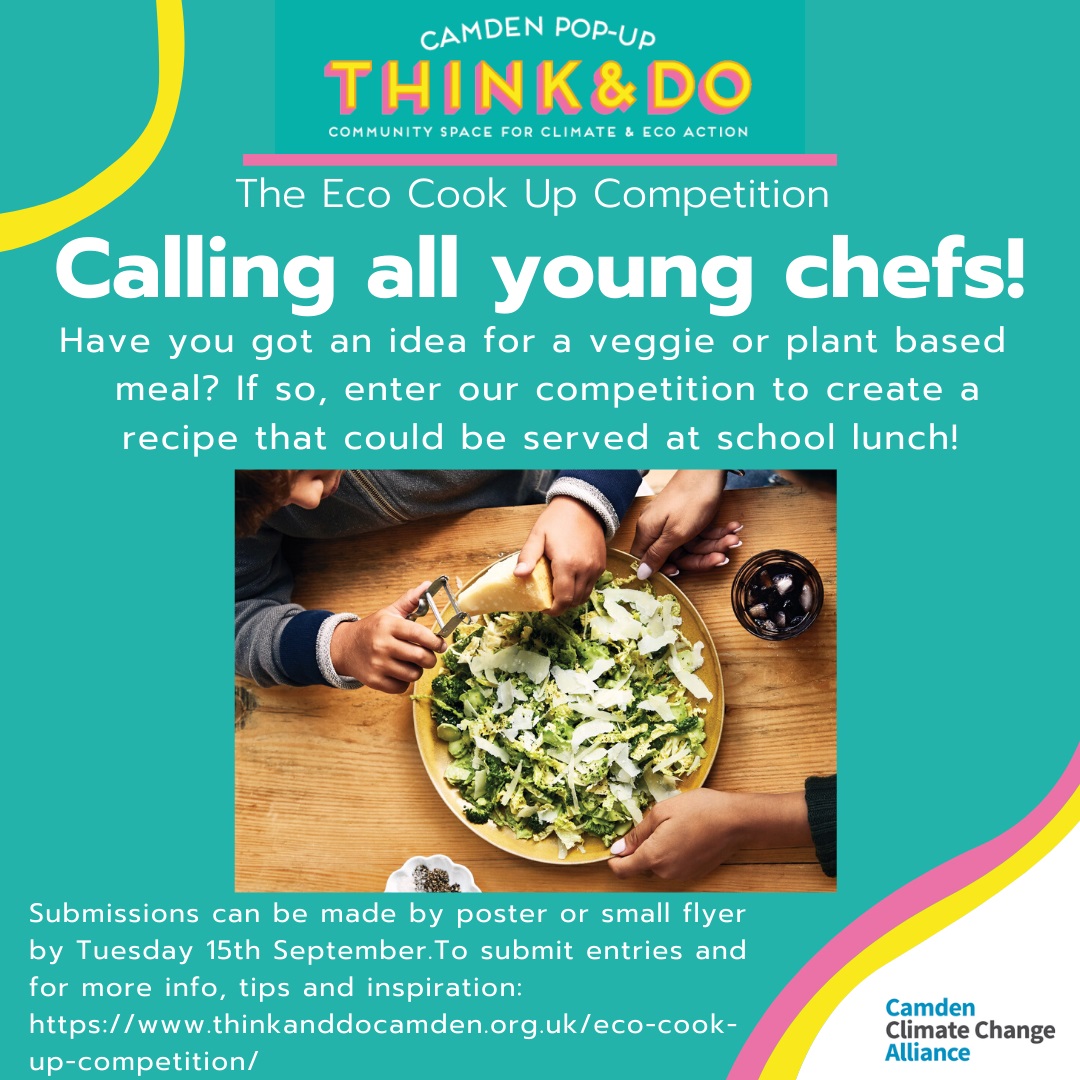 In addition to this please take a look at the Fourth Feathers Youth Club website. They welcome young people between the ages of 8 and 19 from the local areas and can offer a wide range of activities from football, archery to cooking, all for a small membership cost.
George Floyd - racism in the world
Over the past couple of weeks, we were all shocked and appalled to see the footage from America showing the killing of George Floyd. We appreciate that many of our own staff, pupils and families will be feeling angry and frustrated by their own experience of racism in Britain. Maria Fidelis is proud to serve one of the most diverse communities in London and as such would like to point you towards some resources here. As many of you are aware, we are currently reviewing the curriculum taught at Maria Fidelis Catholic School and would welcome and consider any suggestions from yourselves as to what to include. Should you have any suggestions, you can email Ms Bagnall at :
cbagnall@mariafidelis.camden.sch.uk
Many thanks
Ms Bagnall
Click here for the most up to date information from the DfE about the possible reopening of schools.
Please see the subject pages for this week's work. Take care of yourselves and look after each other and please do get in touch with us if you need someone to talk to. We shall also be adding links to the new National Academy, which is now available to access here.
All year groups are now using Google Classroom. Open the document below for a step by step guide.
The new BBC Bitesize daily lessons can be accessed here.
Have a look at the 'Great Ideas' tab for a range of activities you can do whilst staying at home.
The British Red Cross have produced a Kindness Calendar to help young people learn about the importance of being kind to themselves and encourage them to share their kindness with others. There are 10 activities to accompany the calendar.
Shakespeare's Globe is making available its own public streaming platform without the usual charge. You can sign up here.
Why not try CAFOD's Connect 2020 Challenge?
There are a number of art galleries you can visit via the Art pages on our website.
The London Philharmonic Orchestra is hosting some online performances, which you can access here.
This is also a good time to play games together - it is important not spend spend too long in front of a screen!
Please see the message below from Ms Hammond about avoiding online hacks.
It is really important that you keep a normal routine, whilst we are all staying at home: you need to get up and start work at the normal school time. All of your teachers have put work on the school website and many have also set up Google classrooms, so do check both.
Please do use the prayers and reflections in our Chaplaincy tab as a way of preparing for the day ahead. Break up your periods of study so that they are more productive, but try and keep to the school day to ensure that you keep on top of your work.
There are some great ideas posted on our website, but we would like to highlight some websites that may be of particular interest this week.
Learn a new language, free, with either Rosetta Stone or Duolingo.
If you fancy a visit to the zoo, Chester Zoo are now offering live streaming during normal opening hours. You can visit the zoo at https://www.chesterzoo.org/.
If you have done something which you would like to share with the school community, please email the details to the school office and we shall ensure that the story goes onto the website. If you are able to, please add a photo which summarises the story.
In the midst of such difficult times, the BBC are sharing good news, which you can read here: https://www.bbc.co.uk/news/topics/cx2pk70323et/uplifting-stories.