Vocab Express Competition 2019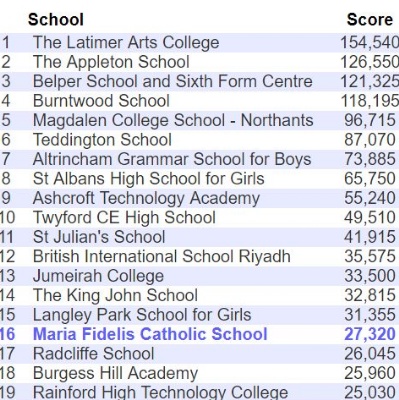 The Global Challenge 2019 will see schools from across the country and around the world competing for a range of awards at both school and student level. The Challenge will start at 8am (UK time) on Wednesday 13th March, and run until 3pm (UK time) on Tuesday 19th March.
The championship includes a range of awards and certificates to play for, including championship-level school and student certificates in printed form, and school genius certificates (which award students for their achievement within the school) sent out in PDF format so that you may print them and issue them to students. All action will be tracked in real-time during the championship on live leaderboards, providing for an exciting and engaging week as students watch their own and their school's scores increase in rank across a global arena.
The school's current position is shown above.