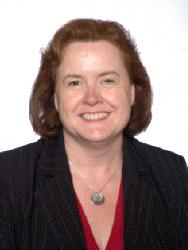 MESSAGE TO PARENTS AND CARERS
A warm welcome back to all our families after the half-term break. A particular thank you to our teachers, who came in over the holidays to support Year 11 students with extra tuition. After-school and lunch-time sessions continue for all our examination classes; students are responding positively and attending well.
Year 5 pupils from feeder primaries have settled well into their Latin sessions with Ms Matthews, one of our Classics teachers. She is impressed with their progress and is looking forward to continuing to work with them in Year 6.
Year 9 and 10 pupils put on a fantastic production of Antigone just before half-term. Well done to all our young people who were involved and a special thank you to Ms Matthews and Ms Quinn, who spent many hours rehearsing them.
Students, who attended the half-term skiing trip to Austria, had a fantastic time on and off the slopes; we may have some Winter Olympic hopefuls of the future! A special thank you to Mr Anthony, who organised the trip and accompanied students along with Ms Pape.
We enter the Lenten season this half term and look forward to a time of prayer and reflection as we prepare for Easter.
May the peace of Christ be with you and all your families.
Helen Gill
Headteacher
February 2014