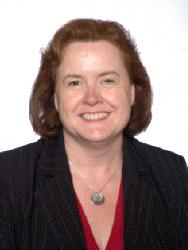 Dear Parents/Carers
Well done to all our Year 11 students, who have now completed their GCSE exams. Their attitudes have been exemplary and they have responded well to the support offered by staff. We look forward to saying our formal goodbyes at the popular 'Prom on the Thames' event and welcoming many back to our Sixth Form in September.
Informal 'goodbyes' took place for Year 11 and Year 13 on the 19th and 20th of June. It was lovely to reflect on how our young people have grown and matured since joining us in Year 7. We wish them all the best for the future and are always ready to welcome them back. Some former students, who recently visited us, were at Maria Fidelis over 40 years ago!
We still have a busy term ahead with end of year formal exams for Years 7 – 10, music recitals and the last of the House competitions, culminating in our annual Sports Day. Our 'new' Year 7s for September will be visiting us for their induction day on Wednesday 2 July and we look forward to welcoming them into the Maria Fidelis Family.
Finally, a huge thank you to all our parents and carers who have continued to support their children so well. Attendance at all Parents' Evenings this year has been well over 90%. We really couldn't be successful without you!
May God bless you and your families.
Helen Gill
Headteacher
June 2014