Lettings
Do you need a venue for a one-off or regular event or activity? If so, Maria Fidelis Catholic School could have the perfect space for you. With a variety of rooms and sports facilities available for hire; whether you need a yoga studio, netball court, theatre space or a conference venue, we're sure we can help.
Situated between Euston and Kings Cross stations, we're easily accessible by public transport. Parking, isn't available on site but drop off and collection facilities can be provided as necessary.
Most rooms can be hired Monday to Friday between 18:00 and 21:00 and from 08:30 to 16:00 on weekends and school holidays. Refreshments can be provided for an additional charge.
Discounts are available for long term bookings and/or multiple room hire.
Please contact Nicola Fulcher
tel: 0203 960 8152
email: nfulcher@mariafidelis.camden.sch.uk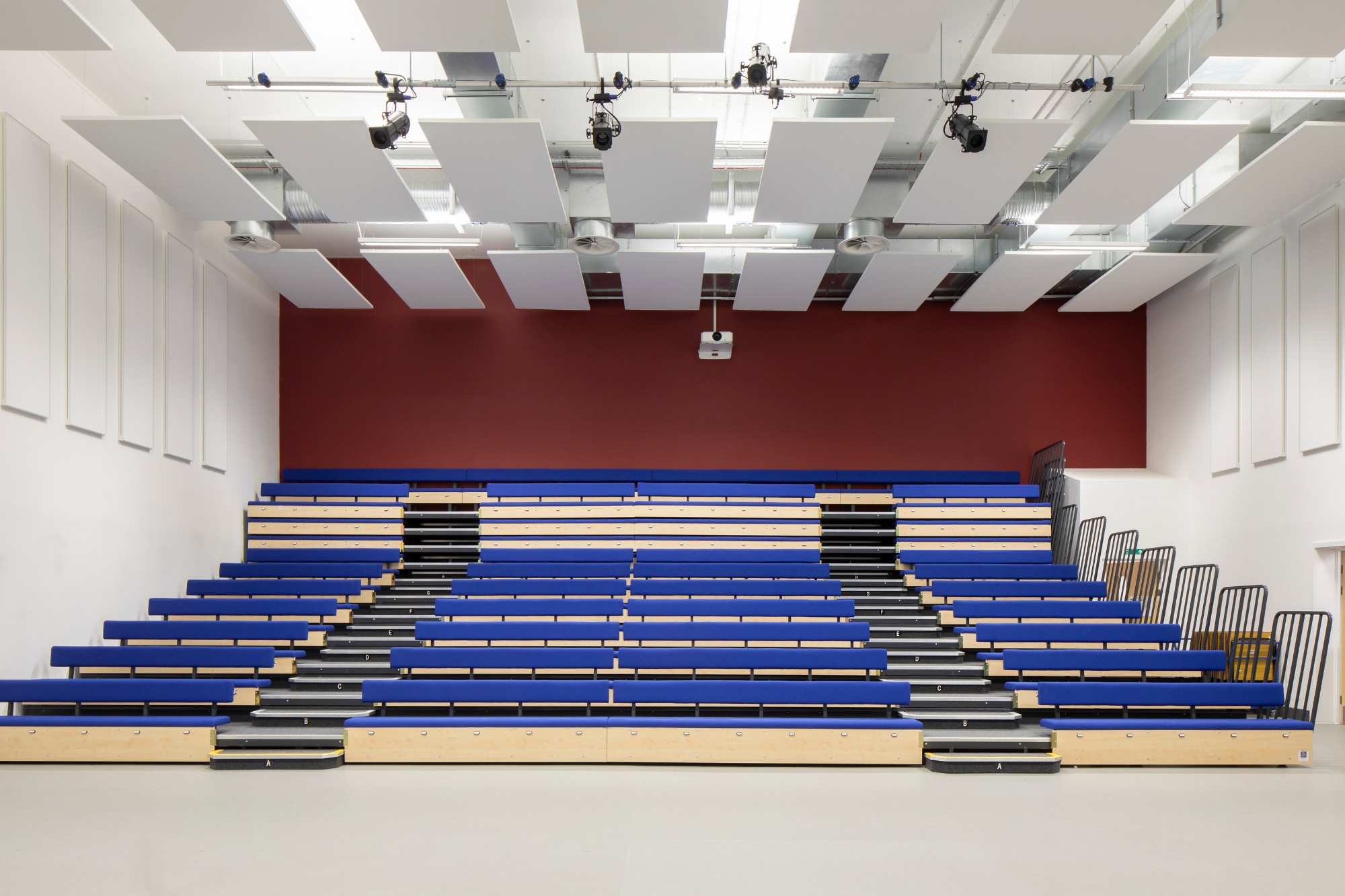 Lecture Theatre / Main Hall (Approx 15 x 13m)
Our theatre style seating can accommodate up to 250 delegates. High definition projector with a large viewing screen and wall mounted speaker system. A lectern with a gooseneck microphone is also available. The theatre can also be set up with round tables for up to 200 delegates. Refreshments available upon request.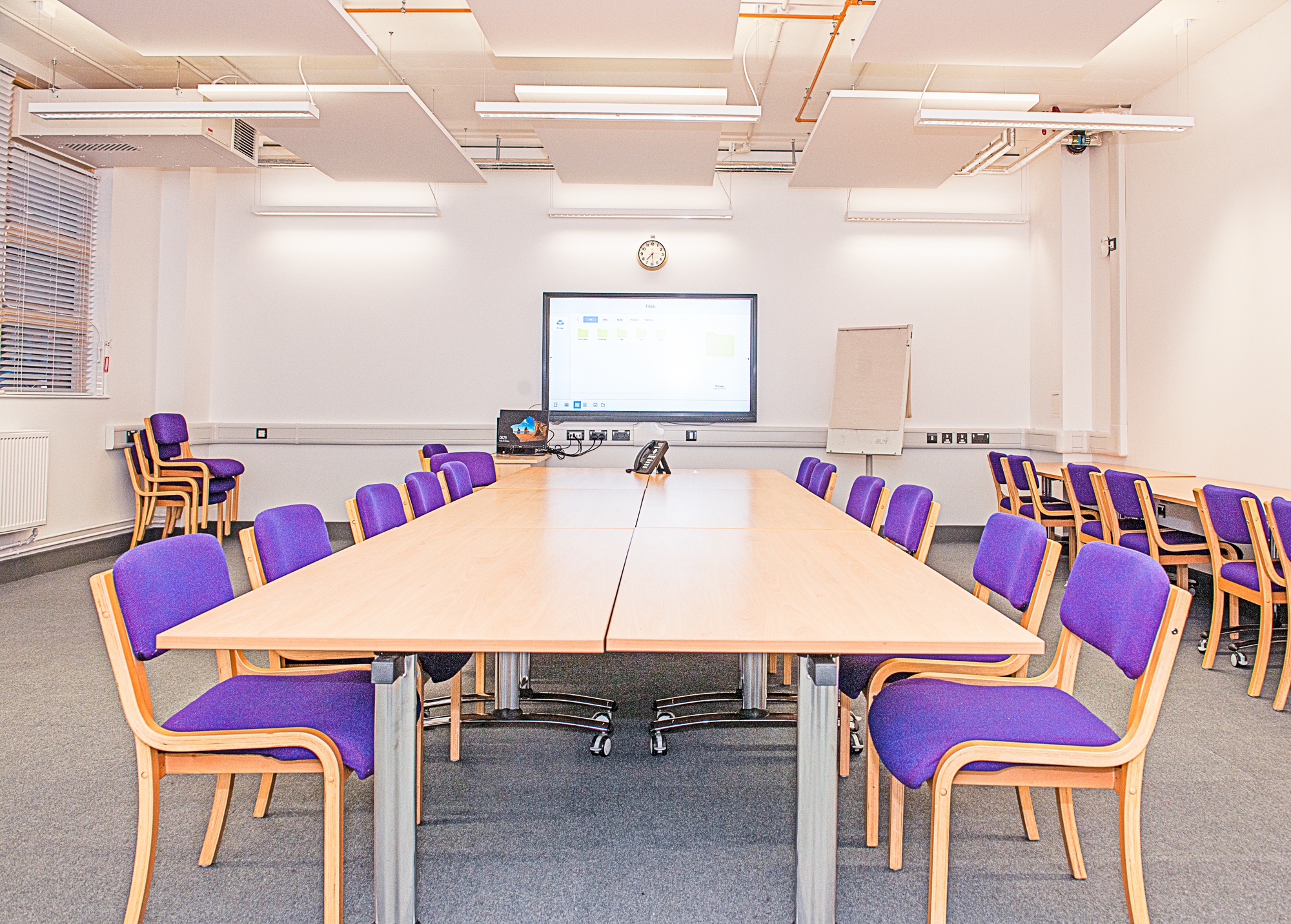 Meeting room
We have a large, bright meeting room that will accommodate up to thirty delegates, the room can be arranged in a U shape or kept board room style. The room also boasts a 75 inch touch screen that can be accessed via a computer. Refreshments can be available upon request.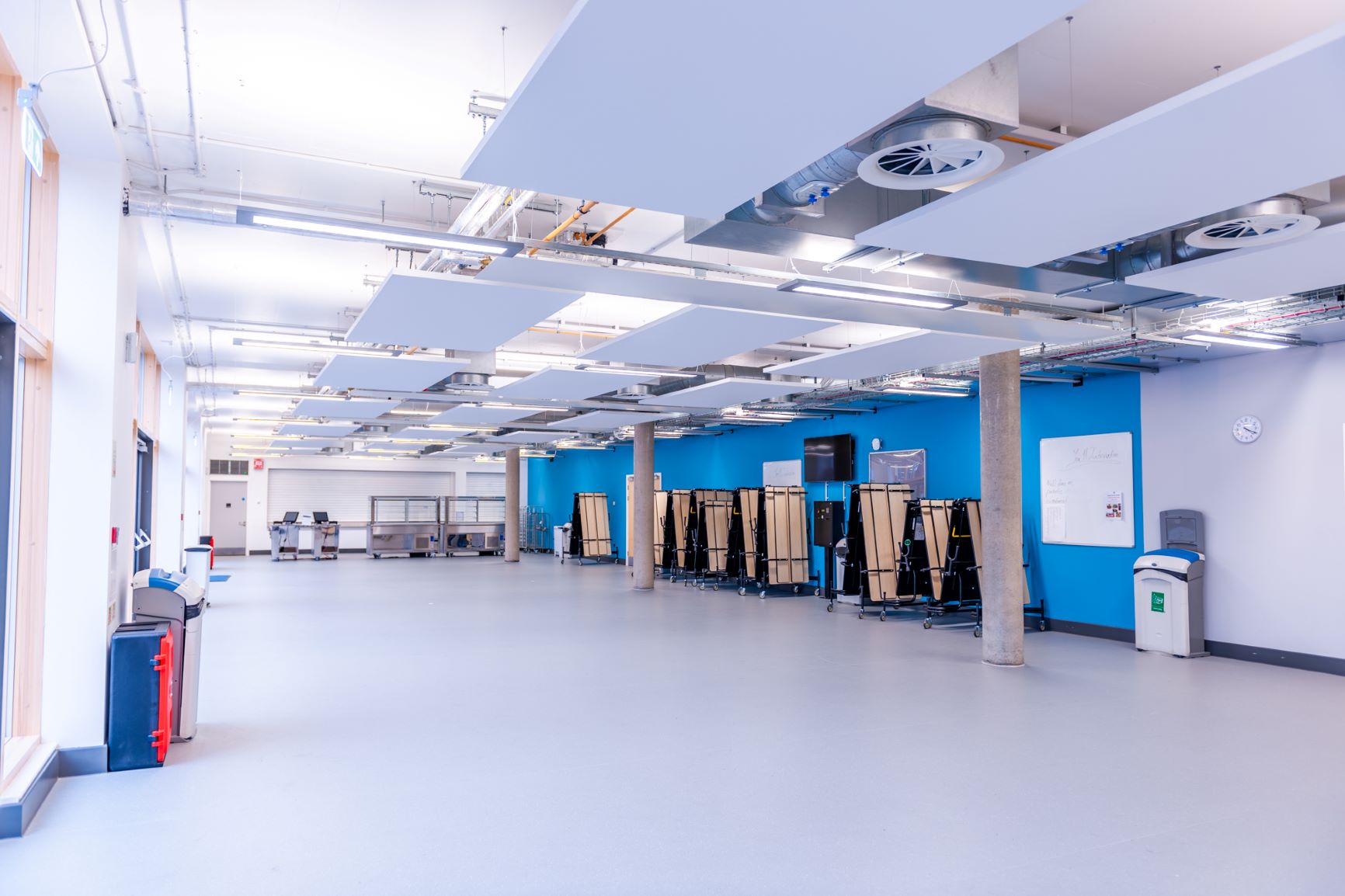 Refectory / Dining hall
This space can be used independently or as an additional room to either the Lecture Theatre or the Meeting room. Here we can set up refreshments from a full buffet lunch to teas and coffees.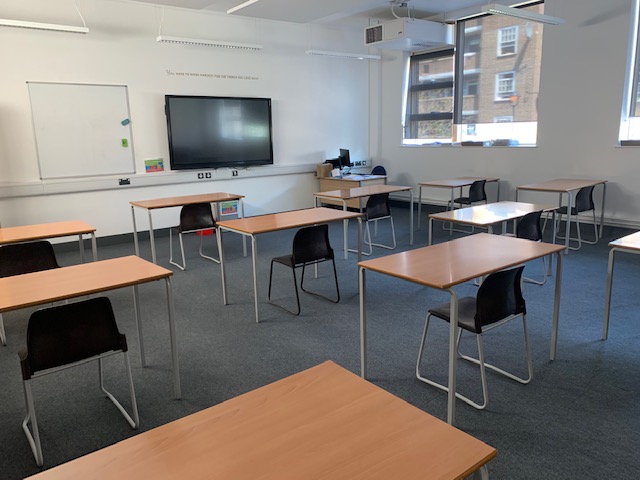 Classroom/s
We have several classrooms that can be hired, they comfortably seat between 12 - 20 adults. These rooms also have a 75 inch touch screen that can be accessed via a computer.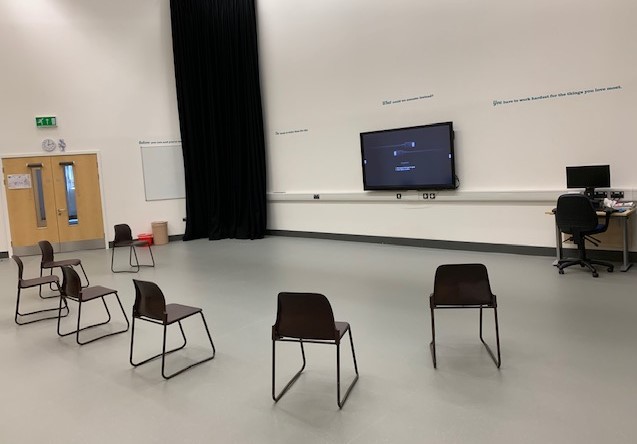 Drama studio
This large space can be used for amateur dramatics or for something entirely different. The room can be hired separately or with the Lecture Theatre as a breakout space since the room is accessible from the Theatre.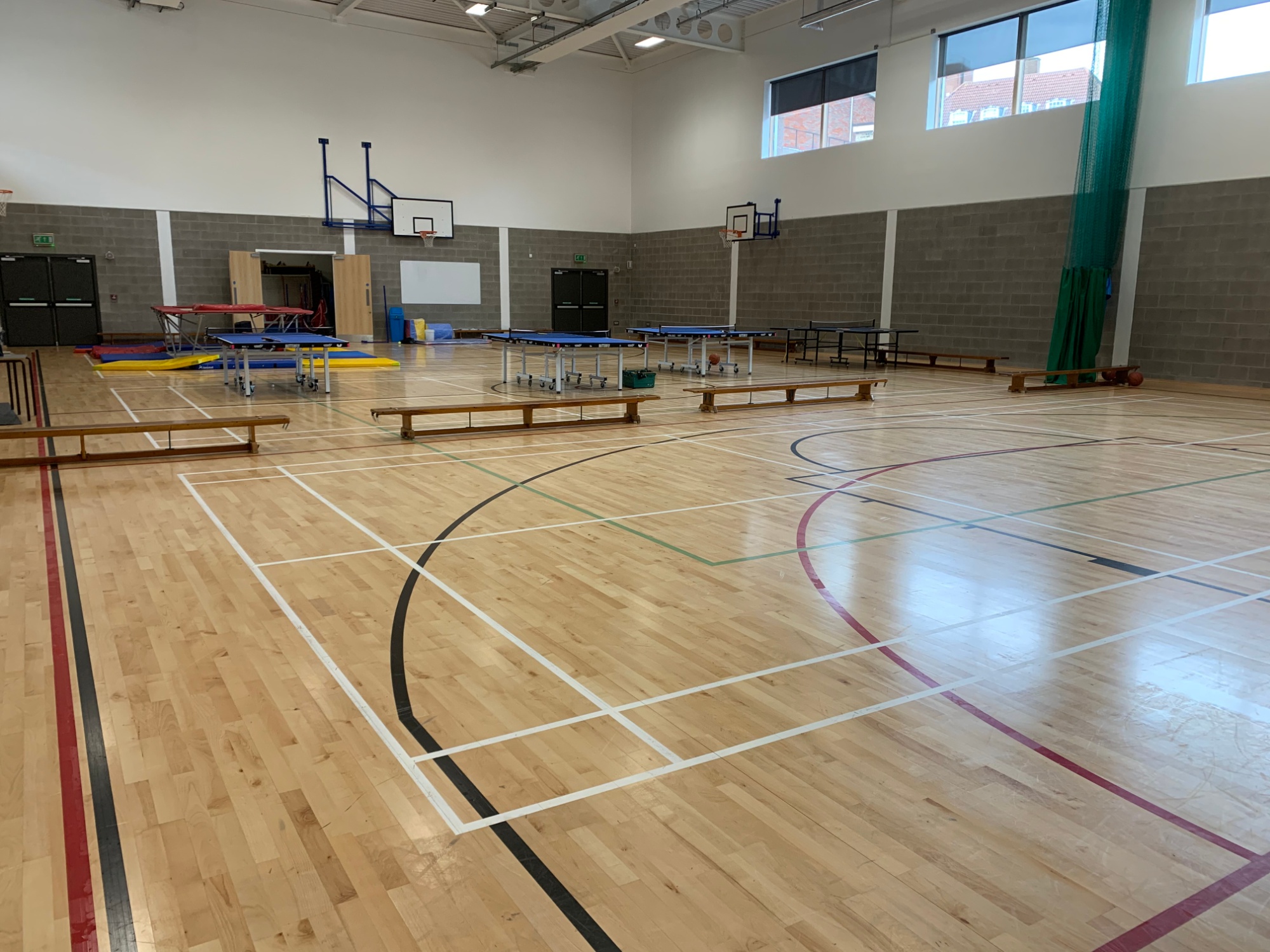 Sports hall (Approx 18m x28m)
With a high ceiling and court markings our large sports hall can be used for various in-doors sports. The hall can be hired as a whole, half or just an individual court. Please note that no equipment is available for hire. Gender specific changing rooms, showers and toilets can be included in the hire.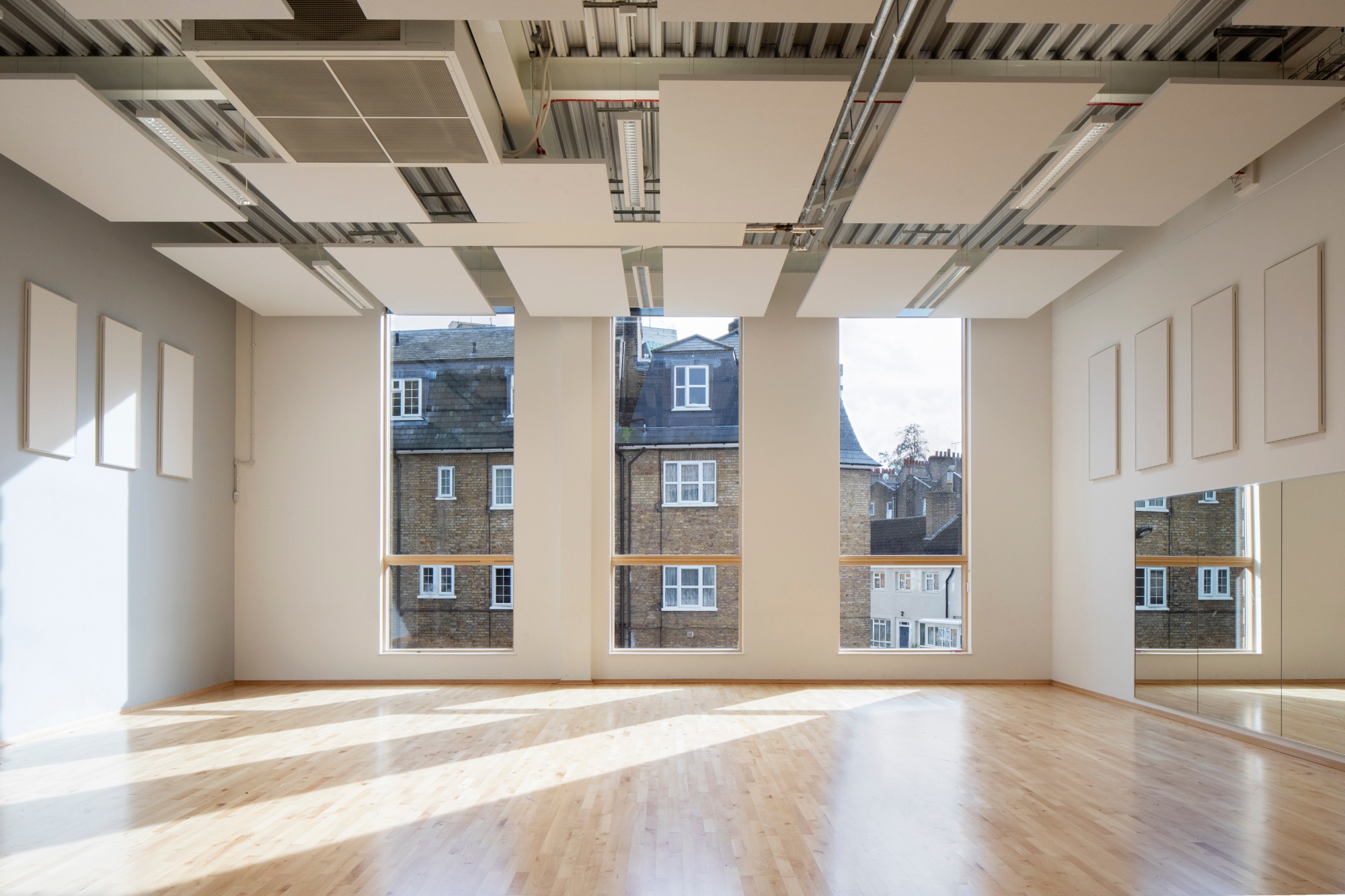 Dance Studio (Approx 10 x12m)
Our new air-conditioned studio benefits from lots of natural light and new wooden floors. This room is perfect for dance, pilates, yoga or tai chi. Please note that we operate a strict no shoe or food and drink policy in this area.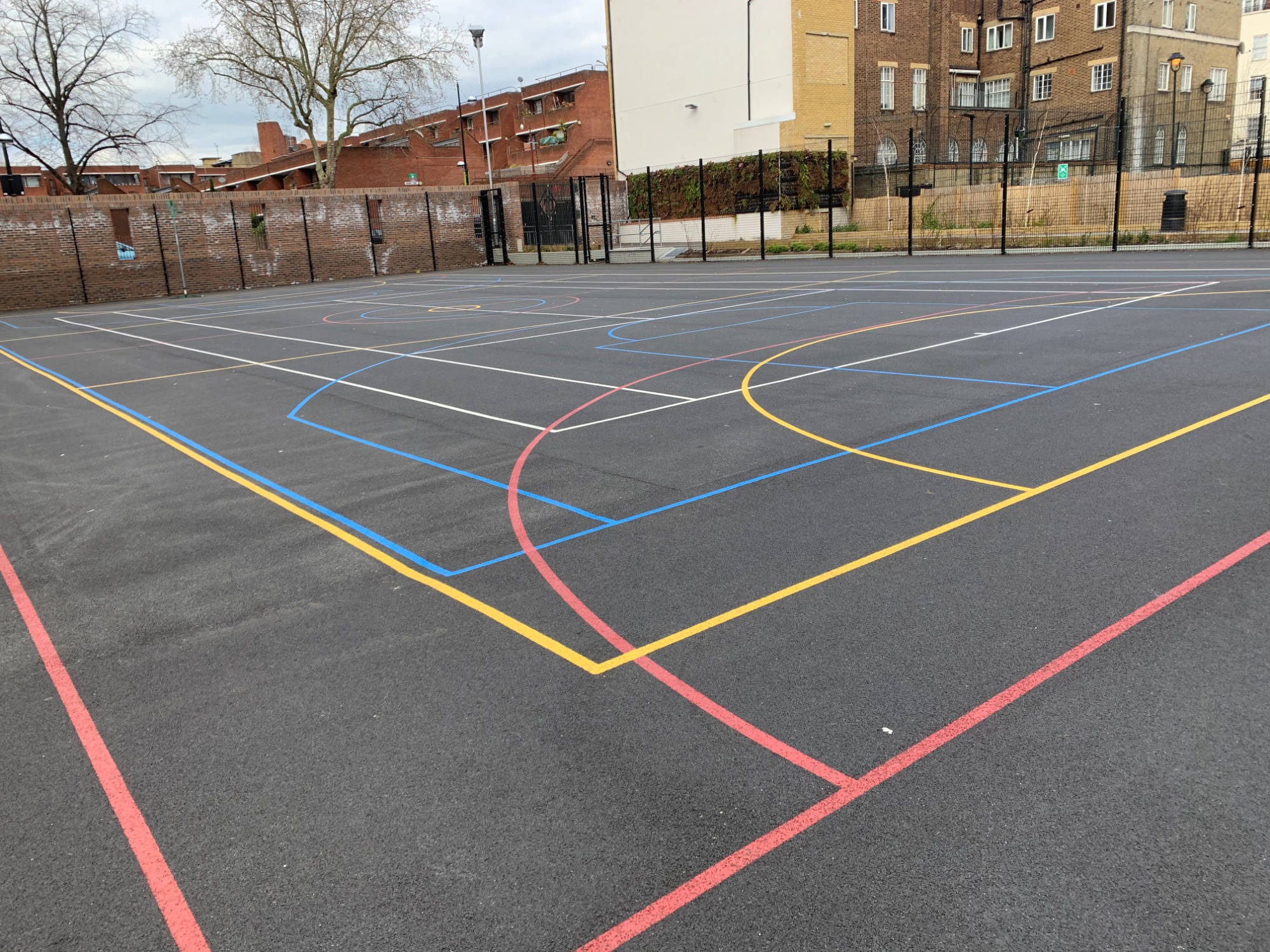 Multi- Use Games Area (MUGA)
We have a multi-functional sports court for tennis, netball, basketball and football. Gender specific and disabled changing rooms, showers and toilets can be included in the hire.