Great Ideas
You will have more time now that you are at home, so make he most of this to try something new or develop a skill or hobby that you have always wanted to do. Here are a few ideas and we shall be adding to these over the coming days:
The Rugby Football League have produced a booklet which gives you a workout you can do from home. For more information, click here.
Try using this Coping Calendar produced by Action for Happiness.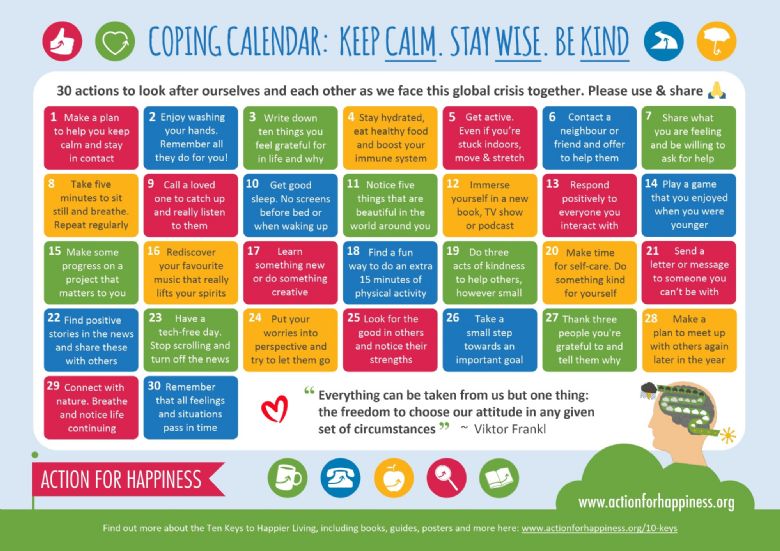 This BSL course to learn sign language is currently FREE for under 18s! Why not let your children learn a new skill that they will be unlikely to pick up at school? Children receive an official certificate once completed. Click here to enrol.
The Creative Dimension Trust are providing online workshops in a range of creative fields, from mask design, art and fashion. Click here to find out more.
The Scouts have set up website with some great projects that you can do at home. Go to the Great Indoors to find out more.
You can all do PE at home at 9am each day with Joe Wicks. Go to his YouTube channel for live PE every morning at 09.00!
Author Alex T Smith has been posting story starters on Twitter to help spark some ideas for creative writing. Pick one (or all three!) and get writing!